Before the equipment is started up the plans for the product must be laid out. Detailers at OIK Industries can work with a customer's architectural blue-prints or create their own drawings to ensure the product's design meets the customer's expectations as well as building codes and other standards.

OIK Industries has over 50 years of experience in metal fabrication. From a hammer and anvil to modern metalworking equipment, OIK Industries can provide customers with extensive options to get their project done.

Let us finish your OIK Industries product with one of the following finishes:
Paint

Powder Coat

Galvanized

Anodized

Polished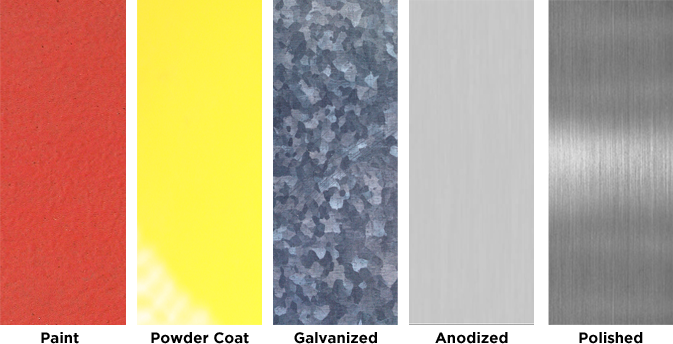 OIK Industries employs a full time delivery and installation crew. These employees are well trained and experienced in handling even the most complicated installations. For large jobs OIK Industries has formed strong relationships with local steel erectors to ensure quality personnel and workmanship.